TECHNOLOGY SHOULD BE MORE THAN YOUR FRIEND. OURS IS A POWERFUL ALLY THAT OPTIMIZES DECISION MAKING.
Where do your company's stakeholders go for the information they need to make strategic decisions, or to ensure that your company complies with changing rules and regulations? Many organizations look to their existing systems, such as spreadsheets and financial systems, but these tools weren't built for this purpose.
PowerPlan seamlessly integrates with your existing systems, and maximizes the value of your current ERP and EAM investments with a new layer of capabilities that eliminates spreadsheets, custom code, and time-consuming manual tasks. It makes it easy for key decision makers to get all the information they need to manage compliance risk and optimize financial performance. PowerPlan is easy to use and troubleshoot. It can be deployed on premise or through the cloud, and frees up IT resources by getting your company off the costly and time-consuming upgrade treadmill.
PowerPlan Solution Suites for IT
Built on a powerful strategic corporate performance management platform that integrates with existing ERP and EAM systems, PowerPlan tracks critical financial data in extreme detail to give you the clarity you need to make confident decisions.
Insights Analytics and Reporting Suite: Spend less time collecting and formatting critical financial data and more time gaining actionable insights for faster and more confident decision-making.
Asset Investment Planning and Management Suite: A powerful decision support tool that gives you a clear line of sight between your capital plan and strategic corporate objectives.
Lease Accounting Suite: Complete lifecycle accounting for all capital and operating leases in a central repository that serves as a foundation for reporting on lease inventories.
Capital Planning and Forecasting Suite: Get better insight into capital, operations and maintenance projects and the data to drive smarter, more confident future project plans.
Project Portfolio Cost Management Suite: Gain better control over your project costs by automating previously tedious tasks, reducing data entry errors and automatically staying up-to-date on project closes and new asset creation.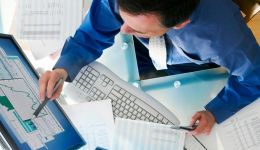 Discover how EvoEnergy reduced operating expenditures by 40% after implementing PowerPlan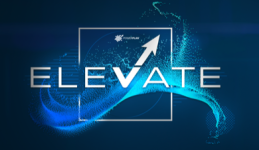 Make plans to join your peers at ELEVATE 2023, the PowerPlan User Conference hosted at the Marriott Marquis San Diego Marina.