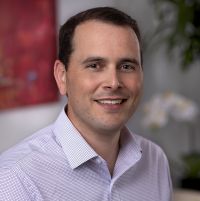 Joe Gomes – CEO
Joe Gomes believes in the value of cohesive teams that openly work together to achieve a common goal. By teaching and listening to those around him, he exemplifies this value not only in the office, but also with his family and community.
Joe brings extensive experience in client services, product management, strategic planning, operations, and sales to the PowerPlan team. Most recently, he was President of I.P.A., a healthcare technology company. Prior to joining I.P.A, Joe was Senior Vice President, Operations at MedAssets, where he led the services organization. He held responsibility for software implementations, customer service, and account management for a client base of more than 2,600 U.S. hospitals, supporting the office of the CFO. Joe understands the challenges companies face in providing reliable numbers for reporting and forecasting. He believes in PowerPlan's ability to deliver financial clarity for CFOs.
He earned a bachelor's degree in Business Administration from Auburn University and a Master of Business Administration from Harvard Business School.
Joe, his wife, Lauren, and three children live in Georgia. Outside of work, Joe enjoys fishing, skiing, and coaching pretty much any sport his kids play.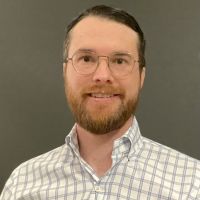 Kevin Janflone – CFO
In his role as CFO, Kevin works with the PowerPlan leadership team to ensure efficient, effective stewardship of financial resources to deliver product innovation and services to PowerPlan clients. He brings a unique cross-industry perspective to the role, applying his background in investment banking, healthcare, and technology to his financial leadership at PowerPlan. Kevin thrives on driving business growth and efficiency; in this role, he supports PowerPlan teams in creating technologies and services that help utilities answer their most complex financial questions. Kevin has more than 10 years of experience in executive leadership and earned his B.B.A. from Emory University's Goizueta Business School. Prior to joining PowerPlan, Kevin led the finance team at IPA, a fellow subsidiary of Roper Technologies.
Kevin lives in Atlanta with his wife, Phoebe. When he's not at PowerPlan, Kevin can usually be found outside with his rescued Dobermans or convincing his wife not to adopt more Doberman rescues.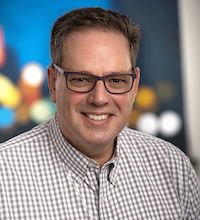 Neal Tisdale - SVP & CTO
Neal Tisdale has a passion for enabling teams to succeed - from the teams he leads to the teams his products have empowered.
Neal brings more than 25 years of enterprise software experience building solutions for the utility and energy industries to PowerPlan. Most recently in his role as Chief Technology Officer of 4Tell Solutions, he led the team that elevated their asset planning and assessment tools to the Azure cloud. Additionally, Neal has held leadership roles at ABB, Siemens, and NewEnergy associates.
Neal lives in Atlanta with his wife Michelle and their two daughters. When not in the office, you can find Neal kayaking, attending his daughter's performances and playing guitar poorly. He also enjoys cooking and brewing his own craft beer.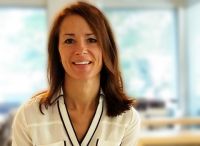 Suzanne Ward - SVP & CPO
As the executive leader of PowerPlan's product management function, Suzanne sets the vision for our product roadmap and is leading the organization through the transition from legacy solutions to a next-generation SaaS portfolio of solutions. With a relentless focus on user experience, she empowers cross-functional teams to build game-changing, user-friendly solutions that help clients achieve their strategic goals and solve their most complex financial challenges.
Suzanne has more than 20 years of experience in product management and go-to-market strategy and in developing technology solutions within the fintech and data and information industries. Prior to joining PowerPlan, Suzanne served as Head of Product at eVestment, where she transformed the strategy and product process, and helped to bring new, differentiated solutions to the institutional investment space.
Suzanne has held leadership positions at companies large and small including Salesfusion, Equifax and Thomson Reuters. Throughout her career, she has focused on building solutions that clients love, integrating user input at every stage of development. Suzanne earned a bachelor's degree in Anthropology and Psychology from Wheaton College and holds a Masters of International Business Administration from Brandeis University.
Suzanne lives in Georgia with her husband Rich and daughter Emma. When she is not in the office she loves traveling, spending time outdoors and pushing the limits on her Peloton.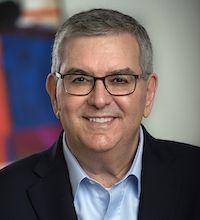 Marc Bortniker - SVP, Global Sales
Marc brings more than 25 years of experience building high performing enterprise software sales teams across multiple industries, including utilities. Most recently, he led industry sales and customer success at Trinet USA. Marc previously led sales teams at Oracle/Hyperion delivering capital planning and forecasting solutions for the office of the CFO as well as leadership positions at Digitalthink/Convergys and Xerox.
Marc lives in Pine Brook, New Jersey, with his wife Lori.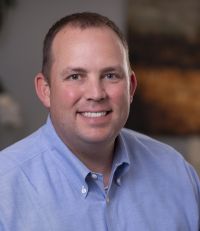 Jim Dahlby - SVP, Customer Support and Success
With more than 20 years of experience at PowerPlan, Jim has held a variety of roles including head of growth strategy, program management, product management, solution architecture and implementation. Jim holds a unique view into PowerPlan's solutions, as early in his career he was the key architect for two modules and designed and authored many others. That experience, coupled with his leadership experience, has allowed Jim to build strong relationships with customers and a deep understanding of their strategic challenges. Today he leads the Customer Success, Support and Managed Services teams, with a focus on supporting clients in achieving their desired business outcomes.
Jim graduated with highest honors from Georgia Tech with a B.S. in Industrial and Systems Engineering with a minor in Economics. Jim and his wife have three children and reside in Atlanta.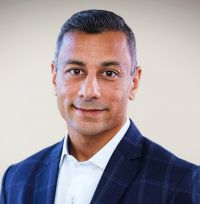 Paresh Patel – SVP, Professional Services
Paresh brings more than 20 years of leadership experience focused on building, transforming and scaling professional services organizations for SaaS organizations and the clients they serve. He has served businesses across multiple industries including utilities, financial services, retail and technology, and understands the many complexities they face in adopting and optimizing enterprise technologies to drive business outcomes. Most recently Paresh led Professional Services at SaaS leader Salesloft, which was recognized for delivering outstanding client implementation experiences. Paresh previously held global leadership roles in Professional Services at Verifone, Equifax and Accenture.
He earned a bachelor's degree in Business Administration from the University of Florida and a Masters of Business Administration from Emory University's Goizueta Business School.
Paresh and his wife, Sajani, live in Atlanta with their three children. Outside the office, Paresh enjoys traveling with his family, attending his kids' sporting events and tackling home improvement projects.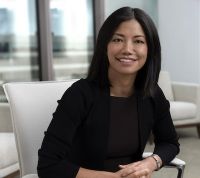 Sarah Park – VP, Human Resources
Sarah Park was working as a paralegal at an employment law firm when she discovered she was more interested in understanding the dynamics of company-employer relationships than she was in writing legal briefs. The experience inspired her to put aside plans to go to law school and instead pursue a career in human resources.
Today, Sarah is PowerPlan's Vice President of Human Resources, where she leads the company's recruiting, benefits and employee relationship initiatives. She graduated from Emory University with a B.A. in English and went on to earn her MBA with a concentration in HR from Georgia State University. Before joining PowerPlan, she held HR positions at Novellis, GenOn and Rossmore Management Group and has seen firsthand how important the employee/employer relationship is to a company's success. Together with PowerPlan's leadership team, she works to develop strategies around employee engagement, career development, staffing and retention.
Sarah was born and raised in Columbus, GA and currently lives in Atlanta with her husband Raj, her daughter Parker and their French Bulldog Tiberius Maximus. When she's not working, Sarah enjoys cooking and entertaining. She's also an avid runner and has completed several half marathons.