Are you seeking to move any integrated system to the cloud and in need of compatible web service APIs? Would you like to move away from reliance on database links or custom integrations? Then look no further than Integration Hub.
As part of our PowerPlan Connect family of enabling technologies, Integration Hub web service APIs allow you to easily connect PowerPlan to other cloud-based systems, improving the efficiency and distribution of data across your landscape. Built intentionally to integrate and connect customers to the larger cloud ecosystem, Integration Hub eases your transition from on premise to cloud or SaaS solutions with a stable, transparent and supported integration tool for any environment.
KEY FEATURES
Compatible with both on-premise and cloud-hosted PowerPlan systems
Industry standard REST-based endpoints
Library of APIs that meet the most common use cases out of the box
Includes standard and custom web service integration APIs
System agnostic
Inbound and outbound functionality
Plug-and-play endpoints use a clearly documented, intuitively labeled and transparent data framework to let you quickly and confidently connect PowerPlan to other systems
Updated quarterly to keep pace with your most essential needs
Fully supported and maintained by PowerPlan
Ideal for organizations with evolving integration needs
Want to learn more about Integration Hub? Download our resource page here. Or learn more about the Connect family of products, including Data Hub.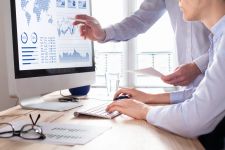 Simplify your closing process. PowerPlan Workflow Process Automation (WPA) helps customers close quickly, with control and consistency.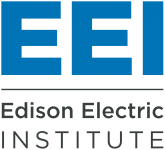 Electric Perspectives magazine features an article from PowerPlan's Aaron Smith where he shares his views on benefits of cloud-hosted solutions as well as what to look for in cloud managed services provider and how they are a key piece to the overall solution.