Ensure Your Close is
Quick, Controlled,
and Consistent
Have you ever wished your team could...
Tighten your month-end close window?
Improve on-boarding and decrease dependency on super-users with clearly documented steps?
Centrally control and manage changes across your processes?
Schedule processes to run overnight, so you can start your day with results and reduce potential delays?
Reduce down-time with immediate alerts when the system spots a red flag?
Designed to help you solve these changes, PowerPlan Workflow Process Automation (WPA) helps customers maximize their resources and improve their processes for optimal results.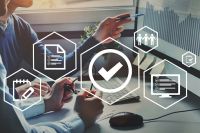 "PowerPlan WPA automated the manual steps in our close process based on pre-detemined thresholds, alerting us if something needs attention. This ensures our critical activities kickoff with minimum manual intervention."
– Team Lead of Property Accounting, Large Regulated Utility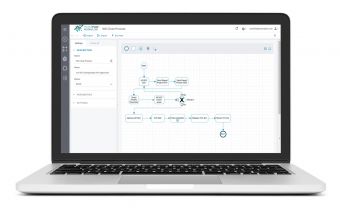 PowerPlan Workflow Process Automation (WPA):
Brings consistency to recurring processes, eliminating manual steps so nothing gets overlooked
Provides transparency so all steps are visible and documented across the team
Speeds up workflows by automatically kicking off steps when data is available, even if it comes from other departments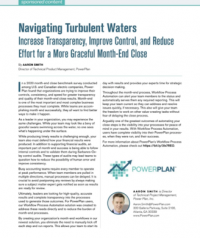 As Featured in EEI Perspectives
Product expert, Aaron Smith, explains that in a 2020 Month-End Benchmarking Study, PowerPlan found that the vast majority of accounting teams in US and Canadian electric utilities have a strategic initiative in place to improve their controls, consistency and speed for greater quality and transparency of their month-end close results. Hear his perspective on how companies can approach this challenge strategically while removing the burden from your team.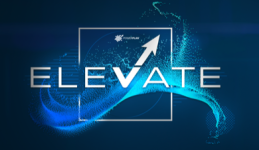 Make plans to join your peers at ELEVATE 2023, the PowerPlan User Conference hosted at the Marriott Marquis San Diego Marina.