A smarter approach
to capital planning
and forecasting.
No crystal ball required.
How confident are you in your company's ability to develop capital plans and forecasts that actually meet your near- and long-term strategic objectives? Are you able to plan for today, tomorrow, three year or even 100 years out? With PowerPlan, you can be certain. Our Capital Planning and Forecasting Suite provides the financial clarity you need to develop and prioritize defensible plans with a direct line of sight into strategic objectives.
PowerPlan's integrated approach delivers a quantitative way of analyzing and justifying capital planning decisions while stretching your dollars and maximize your investments. Using multiple scenarios, you can evaluate the short- and long-term impacts of different strategic decisions to determine the optimal investment strategy.
Capital budgeting functionality handles the entire lifecycle of project cost management, and integrates with project management and downstream accounting activities.
O&M budgeting provides a central location for developing and maintaining operating budgets for each department, including total labor.
Project forecasting and variance analysis allows stakeholders to make proactive decisions on potential pitfalls.
Project prioritization enables organizations to determine the projects and portfolios that have the biggest impact to the bottom line
Automated workflows make it easy to capture and audit cost-based approvals within the system, including quantities, compatible units and property estimates.
Balance resources between capital project needs and department availability.
Plan, prioritize and optimize capital projects or maintenance programs against multi-constraints for all levels in the organization.
Capital Planning, Forecasting and Budgeting
PowerPlan's Capital Planning, Forecasting and Budgeting module is a fully integrated tool for both capital and O&M budgeting across the entire project lifecycle. It lets you align your budgeting and project management systems with industry best practices, and use superior analytics and reporting tools to improve project evaluations, tracking and forecasting.
Project justification and priotization through PowerPlan's Asset Investment Planning solution.
Capital budgeting functionality handles the entire lifecycle of project cost management, and integrates with project management and downstream accounting activities.
Project forecasting supports projects as they evolve over time. Projects can be summarized for faster forecast manipulation, and an auto-forecasting tool automates adjustments necessary due to variances caused by actuals.
Approval workflows enables organizations to implement cost controls and improve project tracking.
Project calendar tracks budgets according to the project schedule and not the current calendar year, providing a holistic view of costs and how they impact the bottom line.
Multiple budgets from across the organization can be rolled up, delivering a consolidated view of all costs and variances at the appropriate level of detail for all stakeholders.
Central repository for all project requests, enables your company to maintain consistent justification and ranking criteria, such as regulatory and safety initiatives, environmental mandates, high growth projections, etc.
Better visibility into the project costs allows project managers to align available resources more effectively.
Departmental Budgeting
PowerPlan's Departmental Budgeting module enables organizations to build a complete bottoms up budget, delivering real time visibility into all costs so stakeholders can clearly see impacts to overall finance performance.
Centralized database allows you to develop and maintain operating budgets for each department, including total labor, more efficiently.
Driver Based Budgeting allows you to build a bottoms up budget for any account, including labor, vehicles, equipment, etc.
Budgeted transactions adhere to a configurable budget-level accounting key, facilitating comparisons between budgets and actuals, and integration with capital budgets.
Budget allocations engine mimics the actual allocations and enables what-if analysis and outlook or expectancy calculations.
Real-time variance tracking gives managers a clear view of what has been budgeted, what has been committed and what has been spent.
Automatic notifications and dashboards make it easy for project stakeholders to monitor data.
Robust analytics including graphic and reporting tools, communicate status updates to key stakeholders with unmatched clarity.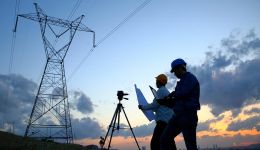 Southern Company streamlined accounting and reduced work orders with PowerPlan.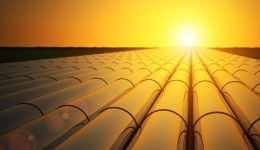 Designed specifically for the asset-intensive nature of the oil and gas industry, our platform provides a single view of all capital investment, delivering insight and actionable data.