We're bringing something revolutionary to project cost management. Clarity.
Asset-intensive organizations can struggle to manage thousands of large-scale capital projects in a year. How well they are able to control the costs of these projects has a direct impact on their financial success.
As spending tightens and scrutiny gets higher, it is more import than ever to effectively manage and control project costs. Trying to track this in spreadsheets becomes more and more difficult and limits timely visibility. Fortunately, there's a smarter option.
PowerPlan's Project Portfolio Cost Management Suite is designed to meet the challenges faced by asset-intensive companies. It integrates with existing systems, delivers real-time visibility into all costs, and can help implement robust cost controls.
Manage project costs over the complete project lifecycle
Operational visibility into total project costs
Increase timeliness of project forecasts
Implement cost controls through authorization workflows
Project Commitments and Cost Management
For asset intensive companies, managing and controlling project costs is critical to the organizations success. Organizations must have a clear picture of their project costs, implement robust cost controls, and improve the timeliness of project forecasts. PowerPlan's integrated system projects an integrated breakdown for all project commitments and costs to help optimize spend. The product includes:
Complete project lifecycle tracking which gives project managers a centralized project repository to track project estimates and costs from initiation through closing.
Variance tracking provides real-time visibility into projects, allowing project managers to see what has been budgeted, what has been committed and what has been spent.
Automatic notifications and dashboards make it easy for all project stakeholders to monitor changes in data.
Robust analytics, graphic and reporting tools clearly communicate status updates to key stakeholders.
Commitment tracking gives project managers a complete view of project costs, enabling faster and more accurate forecasts.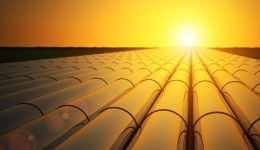 Designed specifically for the asset-intensive nature of the oil and gas industry, our platform provides a single view of all capital investment, delivering insight and actionable data.

Watch this On-Demand PowerPlan and SAPInsider Webinar to learn how to prepare for the full impact of the ASC 842 and IFRS 16 lease accounting standards.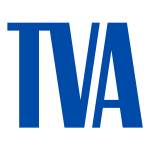 TVA quickly identified $61 million in documented value through enhanced project cost tracking in PowerPlan in the first few months of usage alone.