Fueling Financial
Performance for Oil & Gas
Energy has rapidly become the currency that powers the world
Acquisitions and divestitures. Multiple accounting standards and practices. Diverse tax strategies, driven by local, state and federal requirements. The "greening" of America. PowerPlan can help every financial step along the way...
Beyond Compliance: Optimize Your Tax Strategy
PowerTax is a tax depreciation and deferred tax system designed specifically for the demanding requirements of oil & gas industry. PowerTax automates all asset-related tax functionality, including book-to-tax reconciliation, tax depreciation, and asset-related deferred taxes. The solution also acts as a data gathering and preparation system, collecting and processing book transactions and M-Items using built-in routines. PowerTax integrates directly with PowerPlan's Fixed Asset, Provision Budgeting, and Tax Repairs systems to allow companies to quickly leverage actual and forecast data for processing.
Automate complex calculations
Use what-if analysis to analyze acquisitions, divestitures, and policy changes
Defend tax positions with both detailed views and consolidated reporting
Meet unique regulatory reporting requirements
Simplify forecasting of all tax depreciation, gain/loss and regulated deferred taxes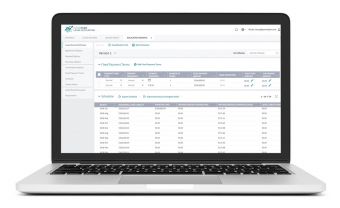 These Industry Leaders Rely on PowerPlan:
Learn how we're helping the industry: