Making the Case
for Utility CFOs
Thousands of Fixed Assets. One Financial View.
The more fixed assets a company has, the more challenging it is to manage them financially. And few industries have more fixed assets than utilities.
PowerPlan's deep industry expertise and award-winning software gives utilities of all sizes the tools to optimize performance, support regulatory compliance and solve their most complex financial challenges. Those challenges can be daunting. Increasing numbers of rate cases. Stringent regulatory demands. Competing needs for limited capital. Tax compliance requirements, across multiple jurisdictions.
The top 20 U.S. utilities use PowerPlan. On premise, or in the cloud.
With PowerPlan's single, highly-detailed platform, key decision-makers see the same sets of data, based on their needs and security settings, enabling an enterprise-wide window into a utility's complex financial world.
For clarity
For confident decision-making
For strategic planning that guides the future

Driving Confidence for the Future
Kansas City Power & Light partnered with PowerPlan's Managed Services team to improve their data conditions and integrations, allowing them to:
Improve reports for greater visibility into their assets
Increase accuracy and confidence in data
Reduce errors from the field
These Industry Leaders Rely on PowerPlan:
See how we're helping utility companies: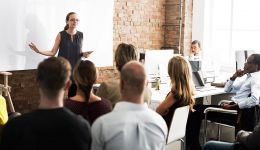 Hear our industry experts highlight 3 techniques for improving your regulatory process.