ANALYZE FINANCIAL DATA FROM THE 30,000-FOOT LEVEL TO GRANULAR DETAILS IN A CLICK.
To run scenarios and test assumptions, financial analysts need access to the most current capital project data. However, getting data from across the organization can take weeks as spreadsheets are passed to different departments and consolidated. Seemingly small changes, such as a revised project schedule, can have a major impact on overall spending and cash flow. Without insight into this detail, analysts have to make risky assumptions.
PowerPlan streamlines the process. By capturing and storing information from across the company on a common platform, PowerPlan allows analysts to view high-level data and drill into the detail without becoming overwhelmed by low-level information. This insight helps maintain accurate reporting and optimize decision-making.
VP Finance
To increase shareholder value, you need to control operating and capital expenses, and at the same time, maximize cash flow, rate recovery and earnings per share. You need to be able to confidently stand behind your financials and make sure your company is playing by the rules. But multiple books across multiple divisions and geographies can make it hard to get a clear picture of your financial standing and opportunities. Current methods for collecting and integrating financial data, such as custom spreadsheets, bolt-ons and double entries, are time consuming and unreliable. They could cause you to leave money on the table, miss opportunities to improve cash flow, and expose your company to unnecessary tax and regulatory risk.
PowerPlan provides the financial clarity you need to see new opportunities to improve cash flow, realize tax benefits and increase shareholder value. It also ensures you have detailed documentation that can stand up to the most stringent audits.
Director, FP&A
Your job is to deliver full, transparent financial models to the CFO. But compiling complete, detailed and accurate financial reports can be a painfully slow process. You're continually striving to minimize actuals versus budget variance, which is even more challenging with inefficient accounting methods and opaque financial models. When budgets don't match actuals, you have to chase down the reasons for the variance, leaving your CFO waiting for the numbers. And when all is done, you wish you could be more confident that your financial models will stand up to an audit.
PowerPlan increases the speed and accuracy of financial reporting. It brings transparency to financial data across the organization, and its pre-built integration with financial systems, down to sub-ledger charge details, can accelerate month-end close by up to 40%. PowerPlan also improves the accuracy of project cost estimates and tracking versus budget, reducing the potential for restatements. And every step of the way, PowerPlan ensures regulatory compliance by providing simultaneous accounting, tracking and reporting for CGAA and IFRS.
Capital Planner
You need to ensure projects stay within parameters. Your goal is to establish confidence in planning decisions and enable defensible decision-making by building a sustainable system for budgeting. That's easier said than done. With projects funded by multiple budgets, it's hard to get a comprehensive picture of all costs and variances. It's even harder to objectively assess and justify which projects deserve priority. Projects can span multiple years, and tracking them according to the calendar year, with multiple systems, makes it difficult to see the full picture, or weigh one project against the other. The result? Projects come in over budget or key projects don't get funded because decision makers don't have a systematic way to approach planning and budgeting.
With PowerPlan, everyone gets a clear line of sight into the capital plan, projects and corresponding budgets. It lets decision makers weigh the pros and cons of "what-if" scenarios to more thoroughly inform budgets and project priorities. It systematizes the way decisions are made and provides real-time access to accurate and detailed cost information. It lets you track budgets according to the project schedule, not the current calendar year, so you get a holistic view of costs and how they impact the bottom line. PowerPlan also lets you roll up project budgets from across the organization, providing a consolidated view of costs and variances. You can consider budgets for the next 100 years to determine the optimal schedule for executing projects based on multiple variables, including project cost, benefit, risk and strategic alignment.
Project Manager
Your job is to keep your company's projects organized so that they come in on time and on budget. You want to be as efficient as possible, but traditional data entry is painfully slow and can get in the way of managing projects. You need to know what's being spent, but there can be inaccuracies and redundancies when it comes to budgeting, forecasting, authorizations, work orders and work requests. As a result, you can be left in the uncomfortable position of having to make accounting decisions without all the necessary information, and projects can come in over budget.
PowerPlan streamlines the process by providing real-time access to the accurate and detailed cost information you need to manage costs and guide operational decision making. You can easily see what has been budgeted, what has been committed and what has been spent. PowerPlan also allows the field to organize work orders based on operational tasks rather than fixed accounting strings or multiple entries, making data entry far less time consuming.
Asset Manager
You need to optimize your company's strategy for capital repairs and communicate timely asset information to stakeholders. To do this, you need a clear view of the state of your asset system. Unfortunately, traditional methods make it impossible to properly account for and leverage all assets making it difficult to objectively justify which projects deserve priority. There can be inaccuracies and redundancies in budgeting, planning and forecasting. When you don't know what you don't know, the wrong capital projects can get priority, reducing your company's profitability and increasing risk. Moreover, slow and inefficient accounting processes mean you often waste valuable time and energy working to share key asset data with stakeholders and drafting capital and operational plans for the future.
PowerPlan lets you be more efficient and effective with real-time, granular visibility into assets that help you develop synergies between asset strategies. You can run "what-if" scenarios to inform asset management plans with optimal financial and risk profiles, and a direct line of sight to strategic objectives. PowerPlan maintains a register of all in service or planned assets, with details including asset type, location, condition and inspection history. You can use individual asset age, consolidation and risk to develop asset plans that forecast repair, renewal, and replacement activities. Along with a variety of outputs, PowerPlan generates a formatted, ready-for-delivery set of plans - both capital and operational - at the click of a button giving you complete, defensible and evidence-based support for your organization's future activities.
PowerPlan Suites for Finance
Built on a powerful strategic corporate performance management platform that integrates with existing ERP and EAM systems, PowerPlan tracks critical financial data in extreme detail to give you the clarity you need to make confident decisions. Solution suites specific to your department include:
See how we're helping with finances: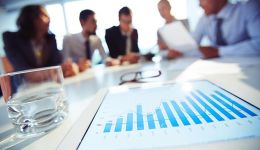 Learn how proper alignment on asset management can help you succeed, so you don't have to work in a world with alternative facts.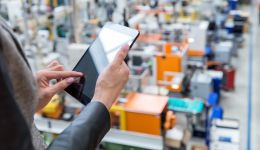 "With PowerPlan, we are better able to see when and where project costs are moving out of line, giving us the opportunity to quickly change direction,"
– CEO, Natural Gas Company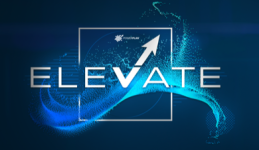 Make plans to join your peers at ELEVATE 2023, the PowerPlan User Conference hosted at the Marriott Marquis San Diego Marina.